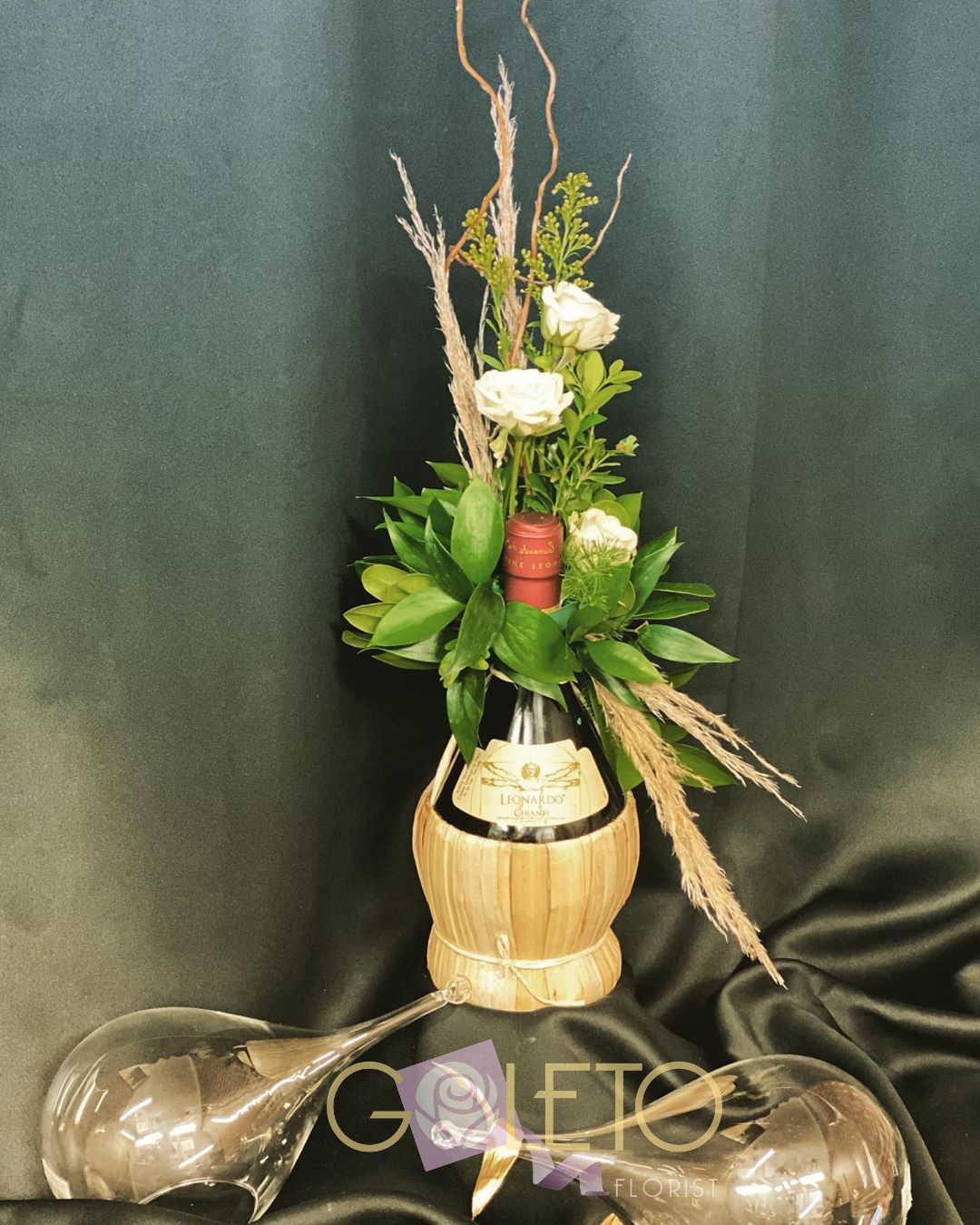 Wrap your gift with flowers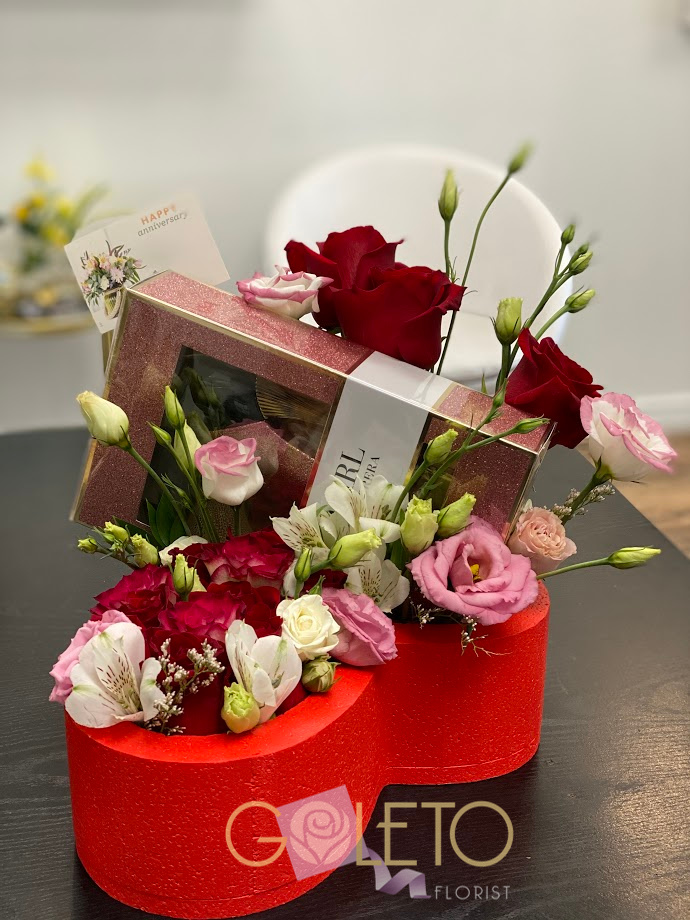 If you want to turn a simple gift into an unforgettable one, find us in Richmond Hill. We are a florist dedicated to creating valuable memories through each of our flower arrangements. Every week, you will know a little more about us on our blog and the different models we have for each occasion.
Today we present this model to you. As you can see, it is not a bouquet or a typical box that you can use in your living room for your visitors to see. It is a gift-wrapped by the flowers. Has it ever occurred to you to do this to turn your surprise into something more memorable?
If you did not think of it, do not worry because we are here to give you ideas and be the artisans of your detail to make those who will receive it happy. We assure you that if it is about conquering, you will be one step closer to achieving it by choosing this model.
In this model, we wanted to strengthen the union of two people who celebrate their anniversary. The selection of roses sends that romantic message that the couple wants to portray on their special date. But do not limit yourself in selecting the detail; you can not only use a perfume box. It could also be a necklace, a box of candies, a watch, a bottle, and more.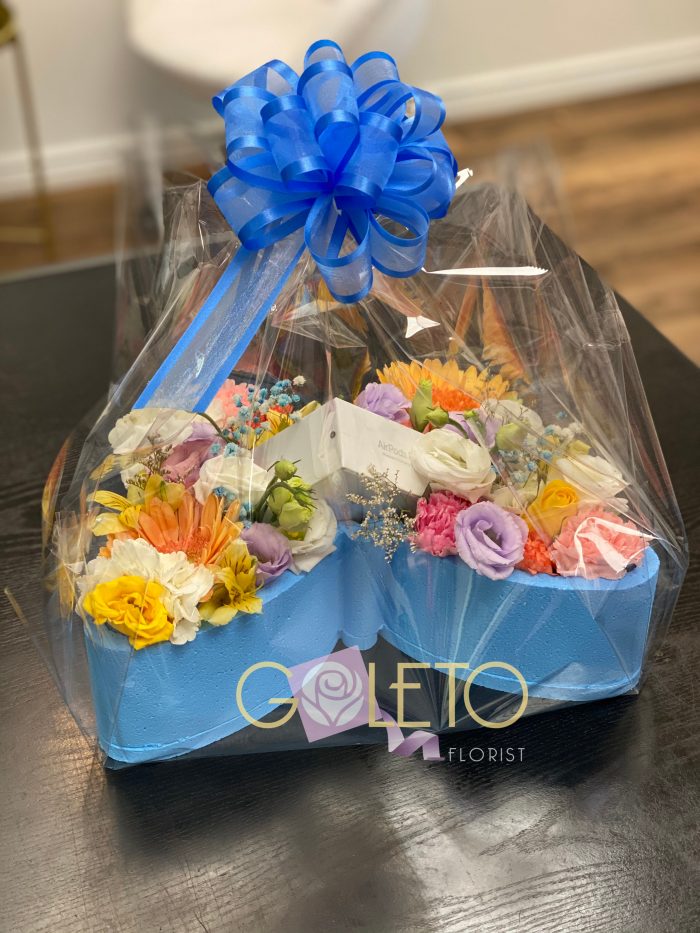 The colour pink, red, yellow, and white gives life to passion and happiness because they are used for romance, reminding us of Valentine's Day. However, others like lilac, cream, and orange talk about the union in a relationship and how much you want to continue building it.
For more photos and options, we recommend you follow us through our Instagram account, @goleto_florist. Here you will find many arrangements that can brighten your day, your home, someone, or even a celebration.
Celebrate your anniversary in style
Has it not happened to you that each year that passes, it becomes more difficult for us to decide for a surprise? We do not want to fall into monotony, and we still end up choosing the first thing we see to not appear empty-handed. It will stop happening after you read this blog.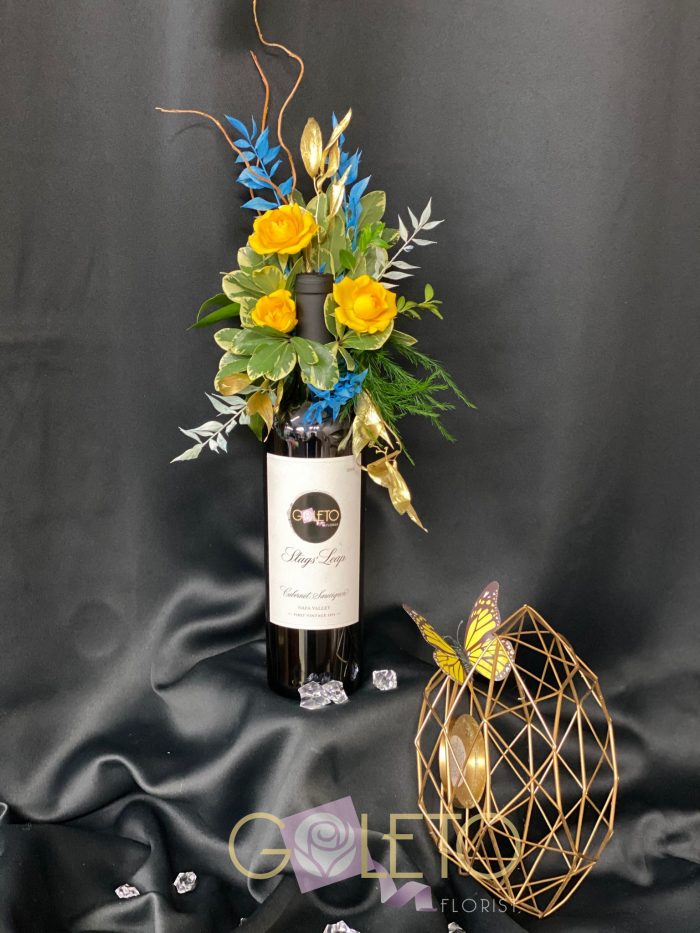 First, you have to stop thinking that what we give is enough because what will mark the gift as the best received in the world are the feelings you transmit and portray in it, not the material.
You can choose a necklace as a gift, but you will not achieve the goal without a gesture of love. However, this is when the flowers come in. If you are a person who finds it difficult to express your emotions, do not worry because the quality that they have is that they speak for you. Plus, they never go out of style.
Since the kings' time, giving flowers has meant a gesture of pure love, respect, and admiration, in other words, romanticism's language. You must see your partner as that princess to whom your love will never be extinguished.
According to the above, this design is wonderful to give in the anniversary celebration of your marriage, and we will tell you why. Simply, old-fashioned love. The more years pass, the more we worry that love may end, but the flowers are here to remind you that no matter how long you have been together, love will be flawless like the first time you met.
You will recognize through them everything that your partner does for you, tell her how much you admire her, and above all, you will make her fall in love again by giving life to the past that consumed your passion.
In conclusion, it is an offer that you cannot refuse at Goleto Florist. We think of everything you need, we listen to you, and we portray your thoughts and feelings in each of our arrangements to make your day the most special of all.
Advantages of giving this arrangement
Unique: It is not common to wrap the surprise with the favourite flowers of the person you will give the detail. It will be an original gift that people will undoubtedly love.
Eye-catching: Everyone will want to have imagined a surprise like this. It will catch the attention because of its attractiveness, and it will go viral.
Photogenic: The design is perfect for taking photos to remember and can be part of the decoration. Just put it on the birthday, anniversary, Mother's Day, or romantic dinner table and create your own photo booth.
Ecological: Instead of using plastic wrapping paper, we use natural flowers. When they wither, they reintegrated easily into the earth. Also, we use artificial flowers that can be reusable for future details or to decorate the home.
Emotional: Every well-thought-out detail shows how much you feel for that person, and when it comes to love, flowers are your accomplices.
Economic: The flowers have reasonable prices that adapt to our pockets.
Humanization: It reminds us of the simplicity, beauty, and our closeness to nature.
Moves the senses: Visually, they are beautiful. They have different textures to the touch, and to complement all, they emanate an exquisite smell.
Versatile: You can give it at any celebration to the person you want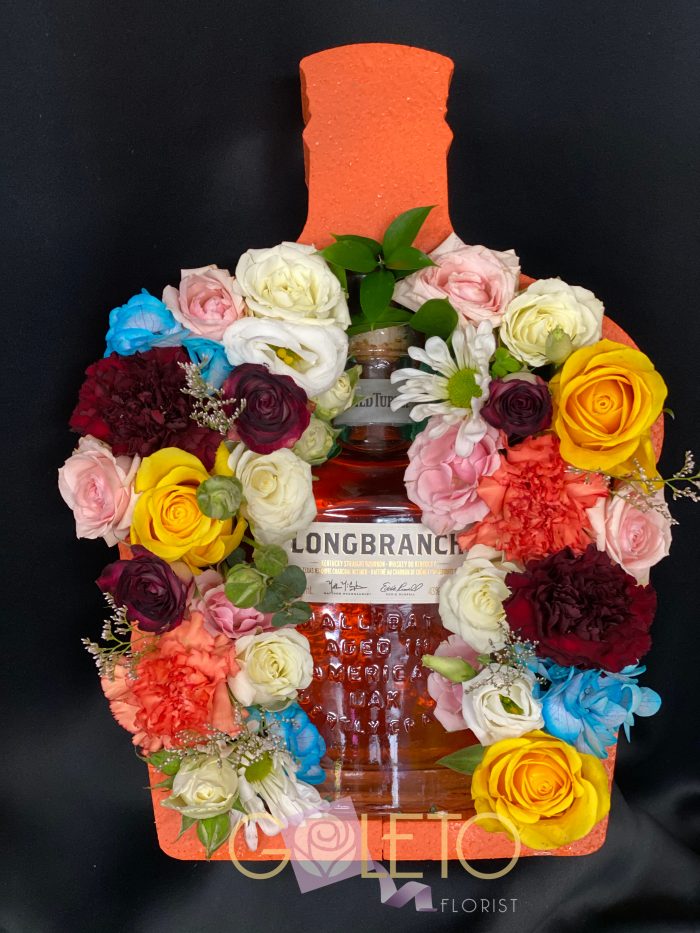 Do you still doubt why you should get this arrangement? Please do not wait any longer and contact us. It is modern, cute, and full of love because our florists put everything of themselves for you to be satisfied. It is like this because when we do things with love, everything goes well, and we know that the heart's intentions will always be a reason for dedication. Thanks for getting here.