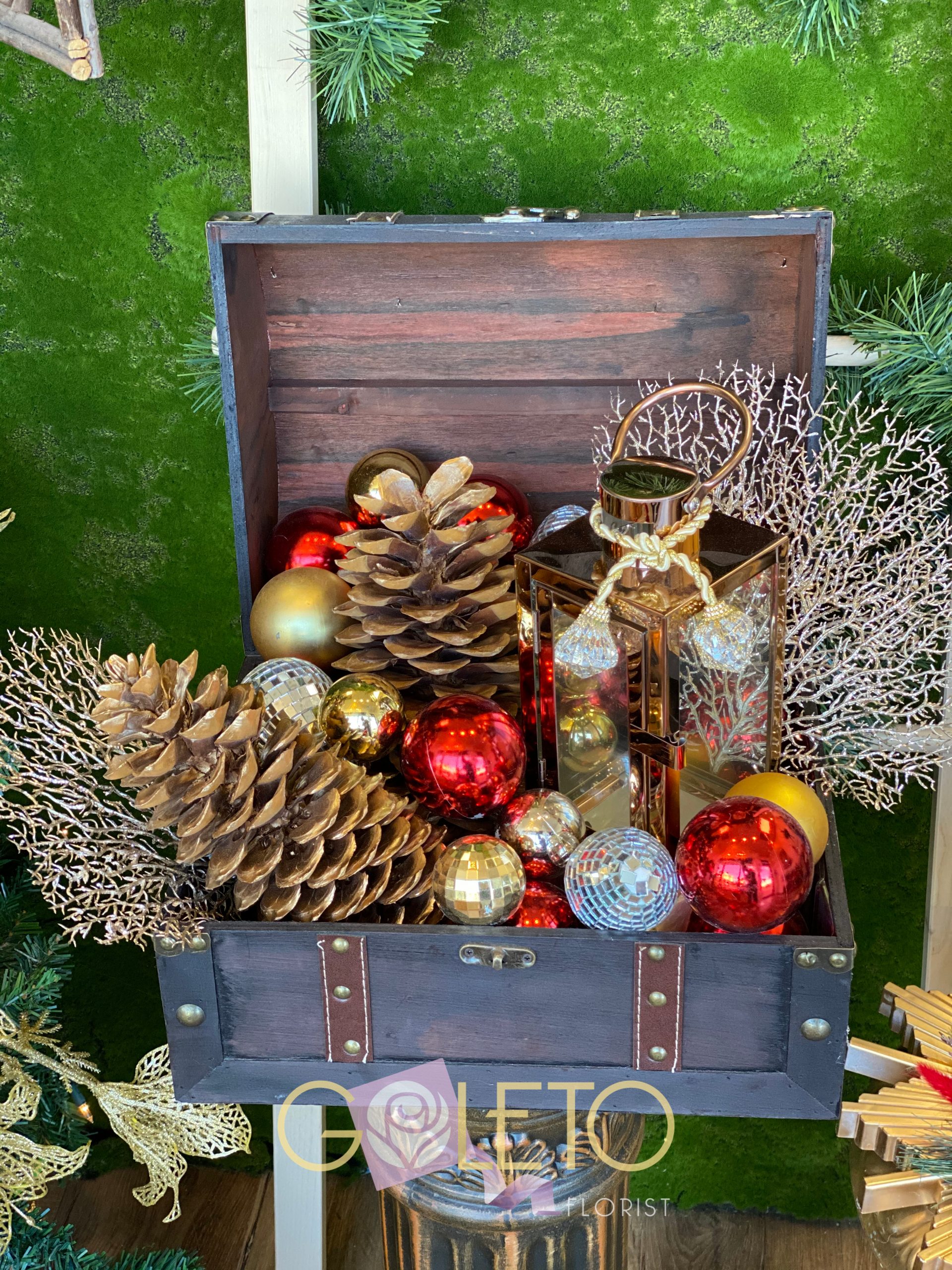 A month to gift – Christmas flower arrangements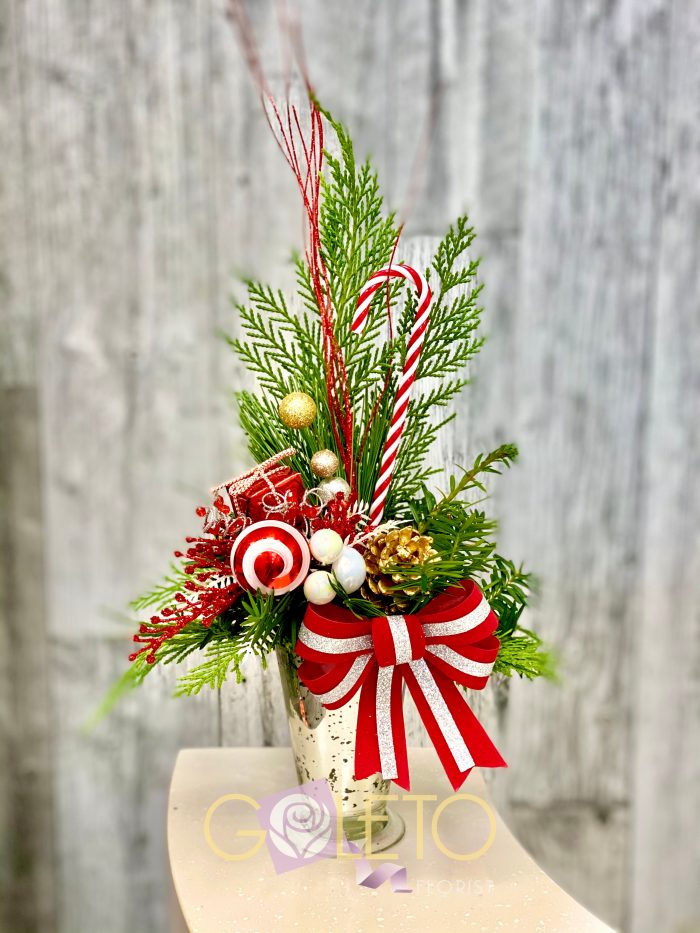 The favourite month of everyone has arrived, December, and with it the season of togetherness, familiarity, and love. This month is one of the most important dates for Christians because they celebrate the birth of Jesus Christ, but no matter what your religion or the God you believe in, we are sure that in the end, we all share the same value, and that is the share during those days.
The houses are filled with lights, painted red, green, and many other colours. Also, they are filled with gifts! That is right, it is a worldwide tradition to offer a special detail to the people you love, and the questions always arise like: "what could I give them?" "What would they like?" "What would be a unique detail?". Here, at Goleto Florist, we have arrangements that could answer all of your questions.
1- Flowers do not go out of style; it is an option that will never fail.
2- We all love gifts; of course, people will like what you choose!
3- It is not about what you offer, but how you present it. If you are in Richmond Hill, our flower shop has various flower arrangements for you with different designs for all tastes.
Each month has flowers, trees, and shrubs that predominate in nature. In December, we see a lot of pine. The branches of this tree are used to decorate the center of the room with its vast presence and numerous ornaments to give it colour. On the other hand, some only use them to fill the home with their fresh smell. Therefore, bring warmth in this cold season.
The fact is that the pine is not missing in any home and that its purpose is to bring happiness. That is why our floral artisans and arranging professionals say present with flowers in Richmond Hill. Among your options here is this model made with great care for you, and if you can not search it to our store, do not worry, we have delivery, our job is to make you receive everything with good appearance and freshness. We are here to please you.
The attraction of this detail is the pine branches that emanate an exquisite aroma and its Christmas essence. To complete the look, our artisans could not miss the typical pinecones that sprout from the pine, and its decorations in red, the default colour of the holiday, and that we usually see in the Santa Claus costume, his sleigh, and Rudolph's nose. Finally, it was surrounded by a vast and beautiful bow with silver details and some Christmas balls to make it stand out.
Best of all, it is in a small vase. Its use could be decorative for the home, the office, the room, or even the top of the window. It is a special gift because it is born from the love you feel for the other, and its presence will depend on the care of the person who receives it, one of the purest tokens of love that will be shared by both sides involved.
Christmas 2021 flowers and designer elements

Christmas 2021 flowers and designer elements

Christmas 2021 flowers and designer elements

Christmas 2021 flowers and designer elements

Christmas 2021 flowers and designer elements

Christmas 2021 flowers and designer elements

Christmas 2021 flowers and designer elements

A gift to remember Wine design Christmas 2021 flowers and designer elements Art and Flowers

A gift to remember Wine design Christmas 2021 flowers and designer elements Art and Flowers
Our team at Goleto Florist will deliver it to you exactly as it is shown in the image. We will never lead you to any surprises with this good looking flower arrangement. Go ahead and take a look at the other flower arrangements that we have in our flower shop as well. We have something for everyone! https://www.goleto.ca/richmond-hill-flower-services/
Call or visit our store we gladly provide you with tips and advice for your next event. Don't forget to visit our Instagram https://www.instagram.com/goleto_florist/