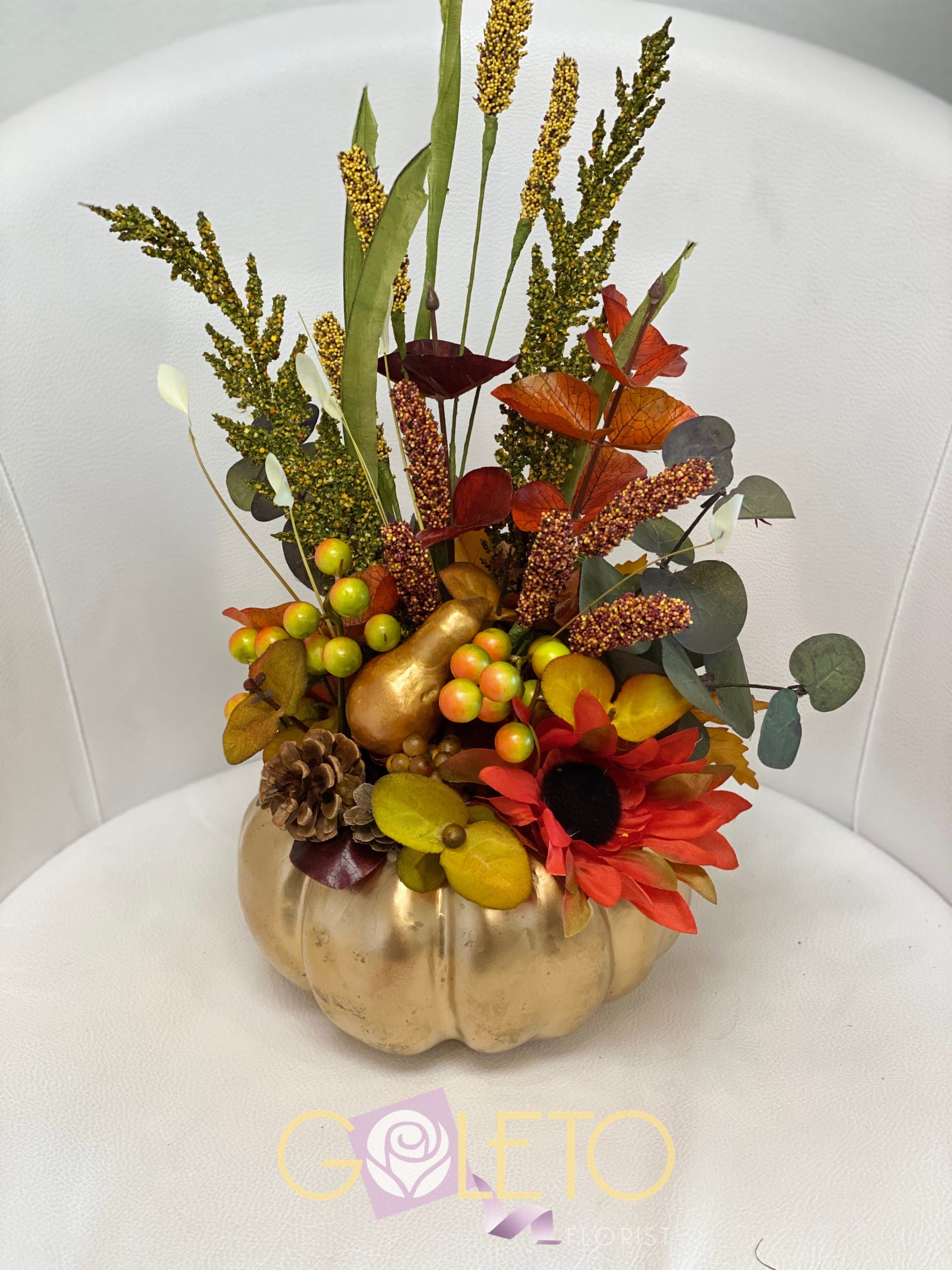 October, a month full of colours, flower arrangement, and decorations
Each year's great thing is the presence of different colours, festivities, and seasons that invite us to give life to different decoration ideas. So, do not be afraid to play with your imagination a little bit because giving love to your home or office gives it to yourself. Besides, renewing our spaces from time to time is necessary to avoid falling into monotony, right?
On this occasion, we advise you to take advantage of this month's full of surprises. October not only welcomes autumn, a colourful, warm, and natural season, it also brings Halloween, a perfect excuse to decorate your space like a cemetery or a vampire house and transmit the vibes you wish to each child who visits your porch. Can you imagine the reaction of your neighbourhood?
Another relevant aspect of this month is that the leaves begin to dry, the earthy colours stand out around us, the temperature starts to drop, and our room becomes the center of attention to relax. Consequently, here we will tell you about several ideas you can use to make the most of October with our seasonal flowers in your dining room, stairs, porch, and office. We are more than a florist; we are your allies to make your environment a dream come true.
October Flowers Seasonal Colours
We assume that the first shade you thought of was orange or copper. It is typical to see both colours in dry leaves before turning brown and falling to the ground, but beige, green, tan pink, yellow, classic blue, and purple variants are also part of the fall atmosphere. We are sure that you felt the calm and freshness when thinking about them, right? It occurs because nature gives us peace and moves within us positive emotions that brighten our day.
If you want to know the specific shades, Pantone published the fall 2020/2021 trend colour palette. Goleto Florist cannot leave this kind of news behind because updating them is part of our job to guide you in flower arrangement selection that aligns with fashion and your environment.
These colours mean the portrait of the cycle of life. It is no coincidence that the cold winter arrives after autumn and then comes the spring with its cheerful colours. So, if you are looking to renew your room and transmit peace, you are in the right month to make the change.
flowers and flower arrangements ideal for decorating
Do not forget that earth tones predominate, and there are too many warm-coloured flowers. An excellent option is a chrysanthemum because it is from this season, it comes in yellow, red, and white, and its aroma is most potent during the fall, giving a natural fragrance to your room. However, roses, as always, make us fall in love with their beauty and elegance.
Although these flowers are naturally red, you can find them in classic blue, yellow, and the characteristic orange colour that enhances the simplicity that autumn transmits. These are just small samples that we could make for you, but do not forget that our imagination is the limit:
Imagine that the visitor arrives, and in the liquor cabinet, you will find this beautiful detail, which adorns the house and invites you to spend a pleasant time; The first impression is what matters, and with this, you leave the best of all.
These types of arrangements are vintage, and they are used mostly in rustic and white environments, even at weddings. If you have never tried this style, we support you to make it part of your life.
Every good detail is in harmony with the upholstery, the colour of the wall, and decorations. Look for gold, copper, or white packaging, yellow Christmas lights, carpets, and rustic details like pinecones, pine, and wood. To start with, make your cushions match the flowers of your living room and the furniture with white tones such as beige or cream. In this way, the house will give a feeling of freshness and spaciousness.
If your home has a low ceiling, you should choose small, brightly coloured flower arrangements to be the center of attention; you will feel that your days are easier to carry. Also, as the autumnal essence is wood, the rustic design with sticks and pinecones should be present and surprise you with what is in trend is our job. This model would not look bad as a centrepiece according to the description:
picture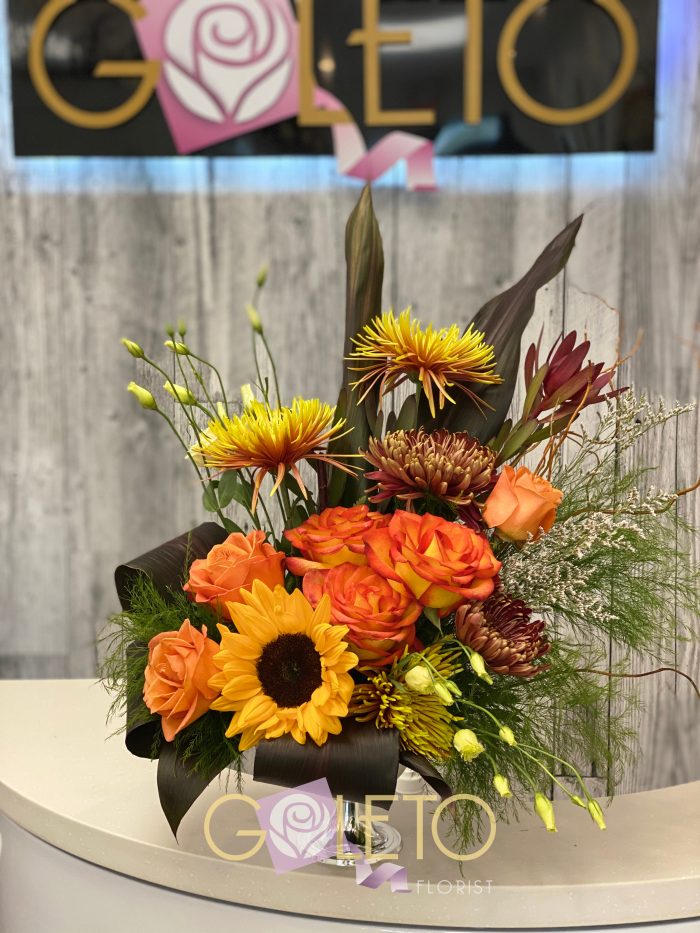 On the other hand, if your home is minimalist and with a high ceiling, always resort to large flower arrangements that provide abundance to your home; make sure the colours are neutral, for example, just pink, white, or orange.
Finally, let's not forget that Halloween is also approaching, and the corner that will gain renown is the house entrance. That night will be full of visitors. If you have stairs, some orange and purple flowers could turn the railing to add drama when people arrive at the door. Among those we recommend are gerbens, heathers, and liliums. Also, on the floor, right next to the door, you could use different sized pumpkins with the flowers inside, just as if they were jugs. Your porch will be the center of attention because of your unique arrangements.
Thank you for getting here, do not wait any longer for our artisans to be your accomplices of change. Write to us on our Instagram @goleto_florist, call us or visit our store in Richmond Hill that also has a delivery to give you the arrangement you want wherever you are.