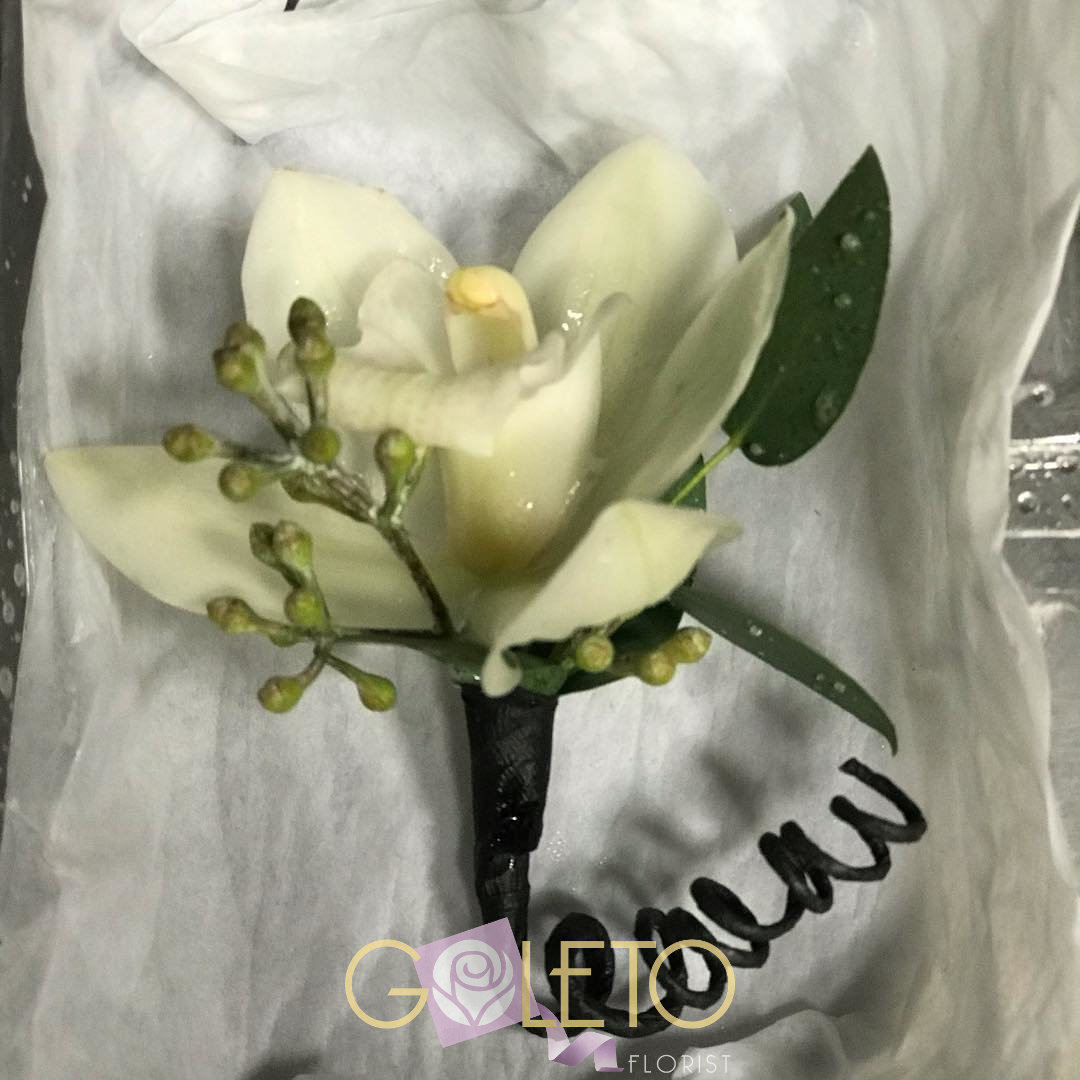 All You Need to Know About Boutonnieres and Corsages
Boutonnieres and Corsages are widely known for being an integral part of the wedding process. The corsage is a small flower bundle that's usually pinned to the clothing of a woman, or it can be tied to the wrist. One thing to note is that it originates from France, and it's a very interesting, albeit a rather simple piece that a lot of women wear at weddings.
Boutonnieres are single, small flowers that can be added to the groom's lapel. Other men that participate in the wedding might have them too. Plus, it can be a single flower or a group of 2-3 smaller flowers based on the situation. It's fascinating, enticing and it does bring in front some very creative and immersive ideas for you to explore.
Who wears Boutonnieres and Corsages?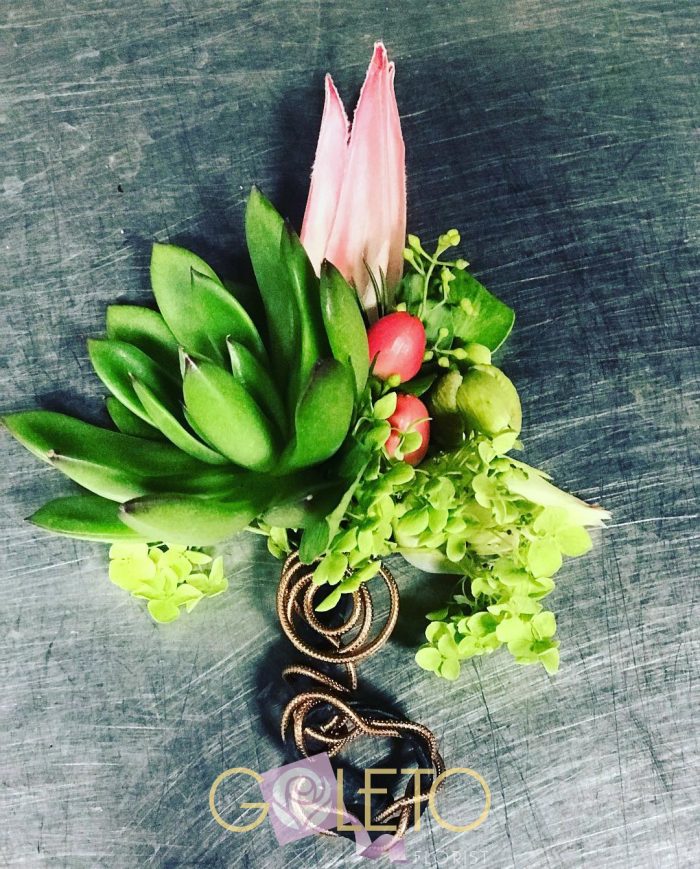 If you need to go to an important event like a wedding, for example, the Boutonnieres and Corsages are a great item to wear. They stand out of the crowd, and they look astonishing too. Plus, there are so many creative models out there that you will have no problem finding one to suit your needs and requirements.
Who wears these? That depends, but most of the time, it will be family members. Grandparents, siblings and parents are the ones that wear Boutonnieres and Corsages. Some people carry particular tasks such as ushers that will also hold these depending on the situation. You can also have all the guests wear Boutonnieres and Corsages if you want.
Some weddings will have their DIY station where people can create their Boutonnieres and Corsages if they want to. The cool thing about DIY stations is that you can fully customize everything the way they want. It's a creative aspect and one that will make your wedding different. So yes, you can go that route if you wish to, depending on your needs and ideas. It will still be worth your time and effort, that's for sure.
What flowers should you choose for Boutonnieres and Corsages?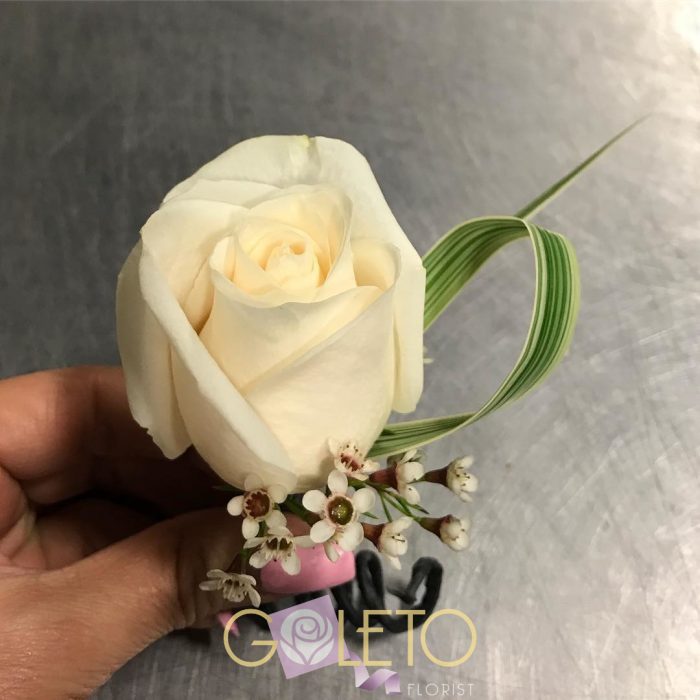 That all depends on your preferences. There's nothing good or bad; the idea here is to pick flowers that you have a connection with. It's your wedding, so you want stuff that brings in a perfect vibe for you. They can be exotic flowers or regular flowers if you wish. Just make sure that you find the right flowers that are exciting and a pleasure to have around you. This is a once in a lifetime moment, so might as well go with stuff that delivers the quality and experience you want, it will lead to some incredible experiences and extraordinary results all the time, that's for sure.
Avoid stressing over situations like matching flowers
Flowers don't need to match on the Boutonnieres and Corsages. Sure, you can try that if it's what you want, but the focus has to be on quality and on bringing in something rewarding and different. As long as you focus on colour coordination and make it as attractive as possible, it will be fine. You can also have the same flowers for everyone. This will remove most of the headaches, and you can still focus on getting the best experience and results. At the end of the day, it all comes down to having fun and enjoying the moment in a creative way. It's a cool thing for sure, and it will offer you some incredible experiences that you will cherish all the time.
Create a detailed order when you buy these flowers
Your florist needs to know what you need the flowers for, in this case, Boutonnieres and Corsages. They might have specific, small or short flowers for this type of item. It's a good fit, and it will bring in front of an outstanding experience. That's what a lot of people like, the unique way of ordering and getting specialized flowers. It still helps get the job done, and the outcome itself is among some of the best. As long as you do that wisely, nothing is impossible, and you can obtain some incredible results in the long run.
Preparing flowers for the wedding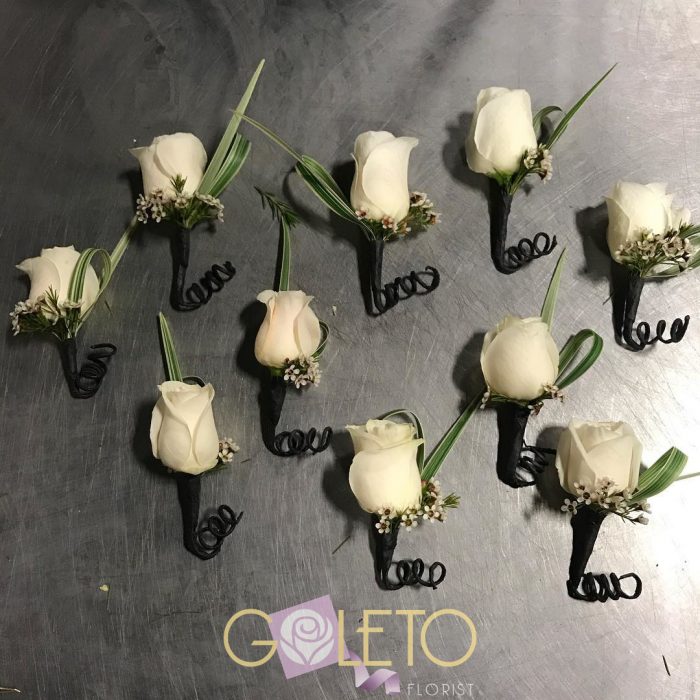 When you get flowers for Boutonnieres and Corsages, it's essential to take good care of them. There are a few things you want to consider which will protect these flowers from any possible issues that can appear. Doing that will help eliminate problems and focus on the best outcome every time.
Ideally, you want to have the flowers delivered right in time for the wedding, early that day or maybe a day before. If the flowers are in your possession too long, that can be a problem. You will need to spray them with sealant and water to make sure that they are protected until the wedding. It's a good idea to rely on this approach because it works nicely and it will bring in front of some innovative ideas a lot of people love.
If you have to store these flowers overnight, refrigerate them. It makes a lot of sense to do that since it helps protect the flowers, and they will still look great. Don't refrigerate them for more than 24 hours, as that can be a problem. Ideally, you want to use hardy flowers, as those are the best on the market, and they will bring in an excellent experience all the time.
Wearing the Boutonnieres and Corsages
You can have them pinned or handheld. One thing to note is that you can also have non-flower Boutonnieres and Corsages if you want, many of them are made out of metal. That's up to you if you're going to use flowers or not.
Conclusion
One of the best things about Boutonnieres and Corsages is that they help your wedding stand out. It's a great product to have, and it does stand out in a multitude of ways. All you have to do is to give it a try for yourself, and you will find it a great purchase all the time. Use that to your own advantage, pick the right flowers for these Boutonnieres and Corsages, then you can get an amazing experience.