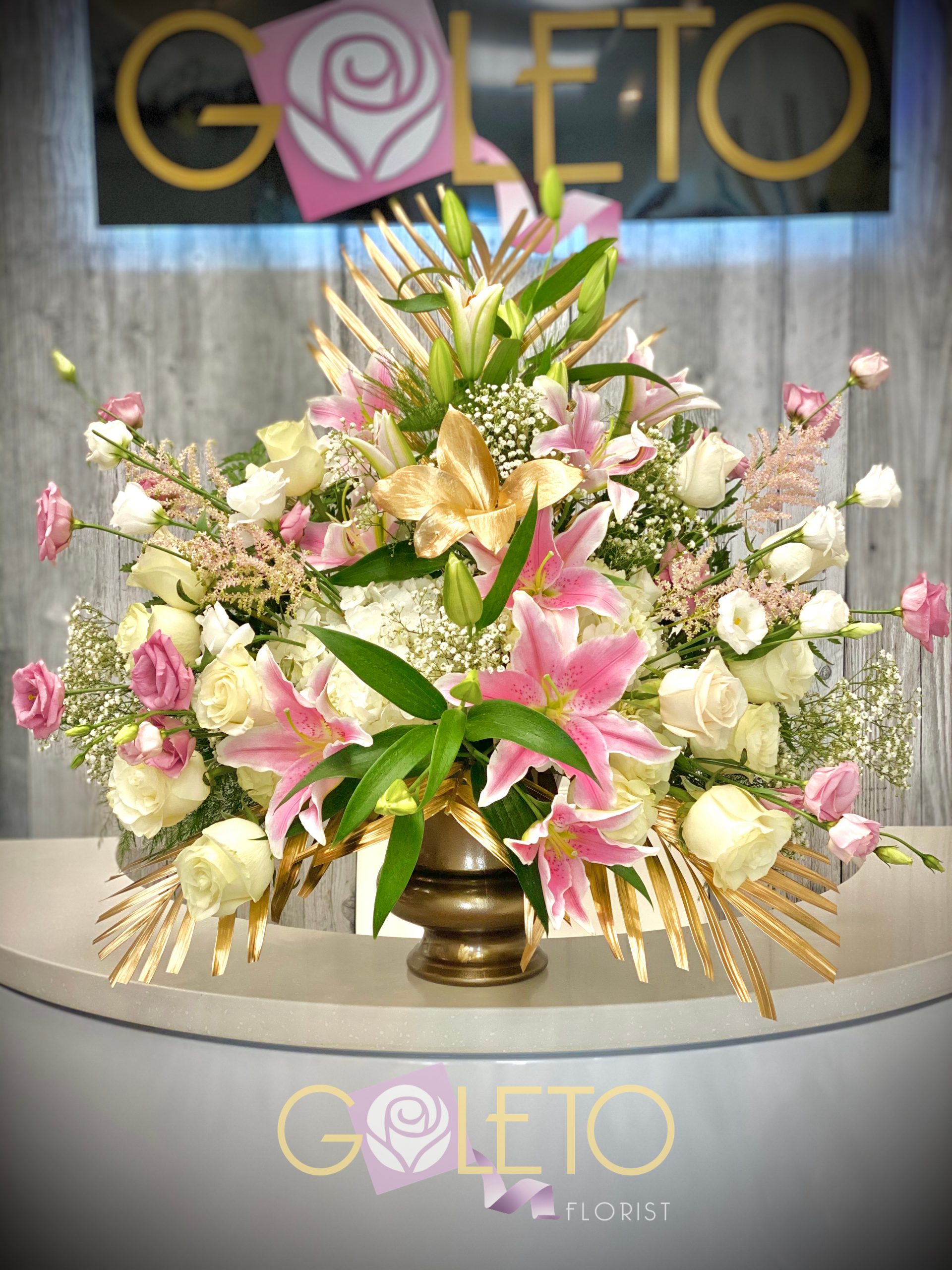 Why should you order a unique flower arrangement
Flower arrangements convey deep, genuine emotions in a delicately balanced format, capable of starting a conversation expressing thanks, congratulations, or condolences. Each bouquet tells a distinct narrative that infuses beautiful natural elements with the intentions of the purchaser. High-quality flower shops carefully utilize flowers in order to strike a specific emotional chord and successfully tell a story through the beautiful display.
Goleto Florist is one such expert flower shop specializing in crafting unique and creative floral arrangements specifically tailored to each client's situations. Located in Richmond Hill, the flower shop uses a wide array of flowers, ranging in shape and colour to create their one-of-a-kind arrangements. The arrangement of flowers communicates a different message, which is precisely why using the services of a high-quality florist truly makes a difference in the final result.
OpuOpulent and dense with hand-selected blossoms, this floral arrangement showcases Gelato Florist's expertise. The blushing pink of the tiger lily flowers pairs expertly with the hand-painted gold accent colours. To keep balance in the colour scheme, neutral creams and fresh stalks of green are added throughout the design. The overall effect of the flower design is visually striking and unforgettable without coming across as too ostentatious.
This floral arrangement selection is perfect for situations requiring a lavish celebration, such as a wedding or anniversary celebration. The colour theme is light and festive, yet filled with an overflowing number of flowers that gives depth to the design. Rather than a generic floral arrangement, selecting one carefully designed by a florist gives a more personalized touch to any special occasion.
Purchasing this arrangement ensures that consumers receive a distinctive product. Florists painstakingly combine small details and carefully determine flower placement in order to create a well-designed work of art. Purchasing flowers at a grocery store does not offer this same level of creativity and story-telling ability. In fact, a professionally designed flower arrangement has the ability to communicate delicate emotions and good intentions.
There are numerous advantages that a hand-crafted flower arrangement can offer to customers. By purchasing a floral arrangement from a well-respected, local flower shop, customers can be assured that the products are fresh, with every petal and blossom selected at its peak. White-glove customer service puts the customer's inspirations and unique needs at the forefront of every flower design.
Customers living in Richmond Hill, or the surrounding areas, can take advantage of the outstanding flower designs created by Goleto Florist. More examples of their visually stunning floral arrangements can be viewed through their online Instagram portfolio. The flower shop offers flowers, bouquets, and floral arrangements to suit any variety of occasions.
Please visit our flower arrangement to view more sample or our unique flower arrangements. https://www.goleto.ca/portfolio-item/special-events-arrangements-flowers/
Call or visit our store we gladly provide you with tips and advice for your next event. Don't forget to visit our Instagram https://www.instagram.com/goleto_florist/